Our easygoing and professional team is here to ensure you receive the quality care you deserve. From answering insurance questions to assisting chairside with Dr. Curtis Godfrey or Dr. Mathew Palmer, we are here to make sure you have a positive experience here at Excellence in Dentistry. Give us a call today at 208-529-4321 to schedule an appointment with our dentists and learn more about comprehensive dentistry in Idaho Falls, Idaho.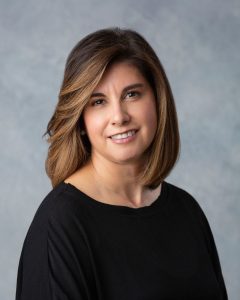 Ann is our office manager. She has been working as a front office administrator for over 10 years and has been with Excellence in Dentistry for the last 3 years.
Our patients appreciate her knowledge and kindness as they ask her questions about insurance and procedures. She will help you understand and maximize your insurance benefits. Ann will also consult with you through longer treatment plans.
Ann was born and raised in Southern California. When she married her husband, Mike, they made Idaho their home. She enjoys spending time with husband and their four children and their granddaughter, Alleigh.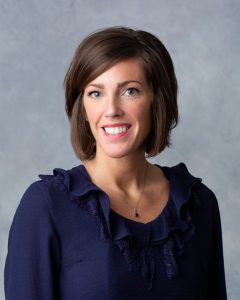 Roni is one of the first smiles you will see when entering our office. As you check in for your appointment or are on the way out, she is looking forward to helping you with your appointment needs or account questions. She has worked in the dental field for five years, starting as a dental assistant but quickly finding great satisfaction in the administrative area of the office. She came our way almost two years ago and brought with her a variety of customer service skills that are a benefit to our team and help to give you the excellent care you deserve.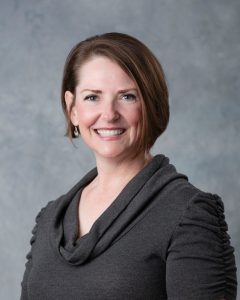 Tonya has been a dental hygienist for over 30 years and has spent more than 10 of those years here at Excellence in Dentistry! She started out as an assistant, but after realizing she loved the dental field, she returned to school at the University of Medicine and Dentistry of New Jersey to get her dental hygiene degree. Tonya enjoys getting to know each patient and loves educating and supporting them with their hygiene needs.
When she is not at work, she enjoys reading, playing tennis and hanging out with her family.
Tonya's sparkling and fun personality makes her easy to be around.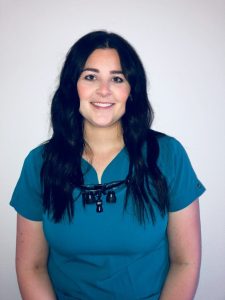 Taylor was born and raised in Idaho Falls. She then ventured out to Dixie State University in St. George, Utah, where she earned an associate's degree in health science. She continued her schooling at the Utah College of Dental Hygiene in Orem, Utah, where she earned her bachelor's degree in dental hygiene in 2019. Taylor has loved working in dentistry and helping patients with their oral health. When she is not busy at work, she is at home spending time with her family and cooking new recipes.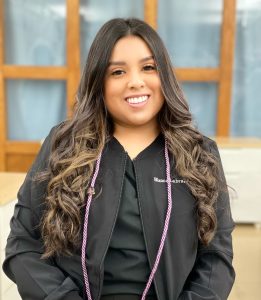 Bianca is one of our caring hygienists. She joined Excellence in Dentistry in July.
Bianca started in the dental field as a hygiene assistant and realized how much she loved the hygiene aspect of dentistry, and she went back to school. She soon after graduated from the dental hygiene program at Carrington College in Boise, Idaho, in 2021. She received the Dedication Award for showing an extra level of dedication to the hygiene profession and going above and beyond to demonstrate that dental hygiene is what is most important to her.
Bianca enjoys being a part of a team that genuinely cares for their patients and that goes the extra mile to provide the best care possible. Bianca loves what she does, but most importantly, enjoys getting to know her patients, building a relationship with them and educating them on their oral health.
Outside of work, she likes watching a good series on TV, listening to podcasts and spending quality time with family.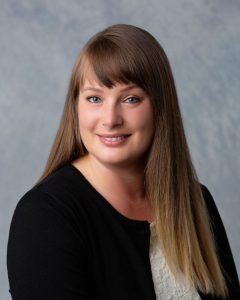 Eva is our lead dental assistant and has been with us for three years. Eva loves our patients and anything dental related.
Eva's number-one concern is to have our patients feel comfortable and cared for during their dental experience. She enjoys the process of helping our patients who are anxious about seeing the dentist be able to leave our office feeling confident and happy. Eva enjoys creating trust and relationships with our patients.
Eva graduated as an expanded functions dental assistant in 2013. When she is not at the office, she enjoys being with her son, Noelan, and her husband, Tyler. Walking the Greenbelt and playing volleyball are two of her favorite pastimes.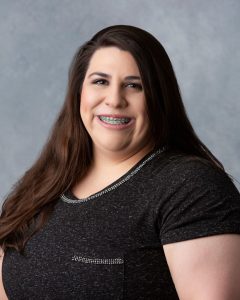 Stacie
Expanded Functions Dental Assistant
Stacie is an expanded functions dental assistant/hygiene assistant. She graduated from the Assist to Succeed dental program in 2016. She has a high degree of care and compassion for each one of our patients and their unique dental needs. In her free time, she enjoys reading, arts and crafts, and sewing. She has a love and passion for animals and has three spoiled cats: Anabel, Orange and Binx.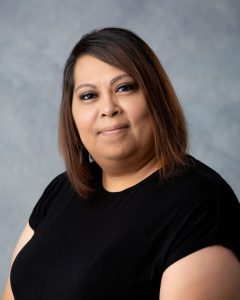 Veronica
Expanded Functions Dental Assistant
Veronica is a wife and mother of two. She enjoys spending time with her family. She has been part of the Excellence in Dentistry team since March 2021. She graduated from Eastern Idaho Technical College in 2014 with a certificate in dental assisting and expanded functions. Veronica enjoys working with our diverse patient population and is dedicated to ensuring their comfort. She enjoys being part of a team that helps make a difference in the patient's dental care.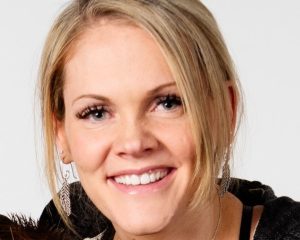 Jessica is the newest addition to our team! She has over 15 years of experience as a dental assistant. It is important to Jessica that each patient receives the best possible experience while they are in the doctor's chair. She also enjoys connecting and building lasting relationships with patients.
Jessica is married and lives here in Idaho Falls. She has two sons and one daughter. As a family, they enjoy going boating and camping. Their favorite spot to go is Priest Lake in Northern Idaho.